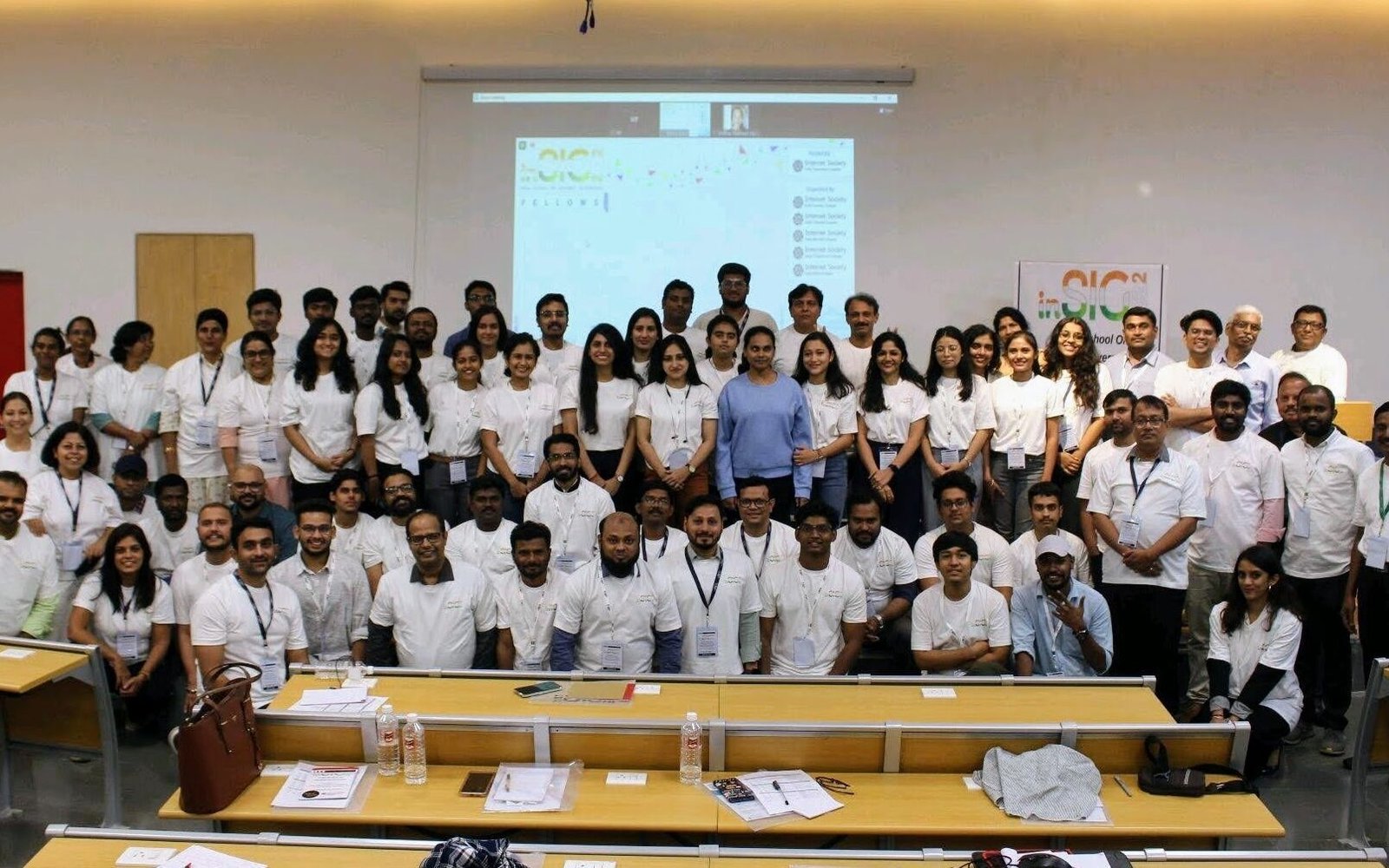 My journey into Internet governance began when I attended the Asia Pacific Regional Internet Governance Forum (APrIGF) -2021 in Kathmandu, Nepal, for the first time. Following my interest in the Internet and Tech Policy, APrIGF enabled me to learn about Internet governance and its ecosystem. By definition, Internet Governance is "the development and initiatives by governments, the private sector, and civil society, in their respective roles, of shared principles, norms, rules, decision-making procedures, and programs that shape the dynamic nature of the Internet." With the guidance and mentorship from the leaders of Internet Governance here in Nepal, I had the opportunity to be one of the co-organizers of child safety online and afterwards the team behind coupled initiative youth Internet Governance Forum (yIGF) in Nepal. With the opportunity provided, I joined Youth Internet Governance Forum (yIGF) Nepal as one of the founding members and we convened the first-ever yIGF Nepal in May 2022. Upon my active involvement in the activities of yIGF Nepal, our team motivated me to apply for the India School on Internet Governance and fortunately, I also got selected as one of the International Fellows for the 7th edition of the Indian School of Internet Governance (inSIG2022), held at IIIT, Hyderabad, which was scheduled as a face-to-face meeting during 26-28 Sep 2022. 
A brief list of my inSIG experiences: 
inSIG aimed to educate and empower fellows from India and neighboring Asian regions so that they could actively contribute to the discussion on Internet governance at the national as well as regional levels. inSIG also contributes to capacity building, this year it brought 65 Fellows from 4 countries who further wanted to learn and engage in Internet Governance issues further. During my fellowship, I learned about the challenges faced by developing economies in regard to the issues in Internet Governance and the way forward for future cooperation in the regional and global Internet governance space.
Interacting with the different stakeholders of Internet Governance, I tried to learn about the respective roles of key Internet Governance stakeholders which included the Internet Corporation for Assigned Names and Numbers (ICANN), Internet Engineering Task Force (IETF), Internet Society, Asia Pacific Network Information Center (APNIC), National Internet Governance Forum of India and so forth. I was also very curious to learn about the way they contribute to the present operational Internet and their specific roles in addressing future challenges of Internet governance, in particular, focusing on the perspective of developing economies.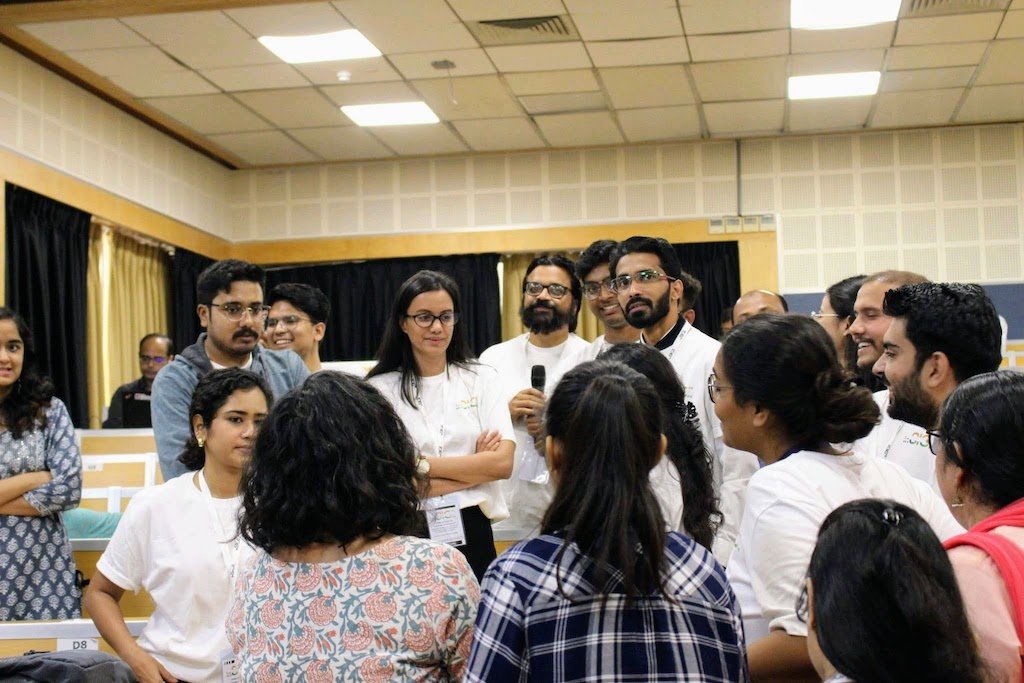 Attending each session was a new opportunity for me that enabled me to learn about different aspects of Internet governance such as the Digital economy, governance of emerging Digital Platforms including Social Media, Innovation within the Internet, and the respective policies that govern the Internet. I also learned about different existing issues in Internet governance which include Cyber Security, Trust, data protection, privacy and other challenges that emerging technologies like AI, blockchain and cryptocurrencies endorse. 
We also had a very interactive and wonderful session where each fellow had a chance to role-play as one of the stakeholders of Internet Governance and we learned about the internet security policy in a real scenario. Each fellow representing a stakeholder during the simulation had to put their approach in real life which helped a lot to learn about the scenario and the proper steps to be taken during responding to the incident and issues that occur in real life. I was also very impressed that during all the sessions the voices of each fellow were heard without any criticism and we were also provided with the opportunity to talk about an issue in Internet Governance that we are interested in and it was a very wonderful opportunity to share different context in different economies.
Reflection
Reflecting on the inSIG2022 experience was very interesting and has brought a whole new inSIGht into how I used to look into the issues of the Internet ecosystem. With this opportunity, I got to enhance my learning and understanding of digitalization, accessibility, cybersecurity, intellectual property, law enforcement, data protection and many more areas as well as issues concerned in today's digital world. Each and every session of inSIG was full of knowledge, information and experience along with exciting games that improved the way we could learn and comprehend the tech world. With this delightful experience, I am now a more confident Internet advocate and I will be putting all my effort to give my experiences back to my local Internet Governance Community especially my youth Internet Governance Forum Nepal community. I will endorse it to my legal carrier.
And finally, I would like to express my gratitude to the organizers of inSIG for bringing such a thoughtful experience to inspire and empower youth across the region in the Internet governance arena. I am also very thankful to every speaker, panelist and other contributor who shared their inspiring learnings and experiences which made our inSIG 2022 experience successful, comfortable and fruitful. I would also like to thank all my fellow friends at inSIG 2022 for sharing their experiences of Internet governance. Also, I am always indebted to my own yIGF Nepal leadership who managed to support our travel to attend inSIG 2022 to me and my fellow friends from yIGF Nepal community. With all this experience and new achievement, I am now more committed to contributing back to my community with more depth understanding. 
Alisha Shared her experience of attending inSIG 2022 as a fellow
Author
Alisha Bhandari
MSG Member youth IGF Nepal